2019 Photo Contest Winners
1st Place
Spiral Down
Location: Glasgow, Scotland
Patience Thompson '20
Program: University of St Andrews 2018-2019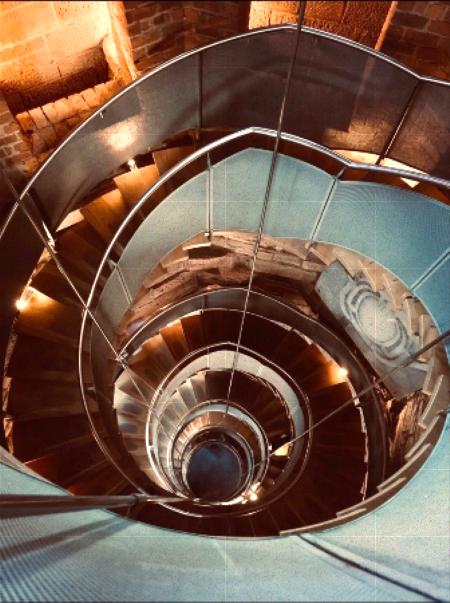 "This photo was taken at the Lighthouse in Glasgow, an old warehouse that has now been turned into an architecture and design museum. Once you climb the seven stories, you have a magnificent view of the city, but coming down is the hardest part. Climbing up, one has a goal, something to anticipate, but going down only offers the end of an experience. I took this photo on my last weekend in Scotland before returning to America. Much like the decent down, I was hesitant to leave Scotland after having such a wonderful view of a different country and culture."
2nd Place
The Andes Mountains Along Hike in the Huascarán National Park
Location: Huascarán National Park, outide of Huaraz, Perú
Jack (John) Chaffee '20
Program: Pontificia Católica del Peru, Fall 2018
"I took this photo at the very beginning of a 10 hour hike in the Andes Mountains - which proved to be extremely difficult, especially given the high altitude. Lakes within the mountain range and along this hike were all an amazing blue as seen in the photograph. In addition to these beautiful lakes, along the hike I saw wildlife like cows, and waterfalls, although I had to focus on the trail ahead of me as it winded up the mountains. The hike culminates in another beautiful, famous lake knows as Laguna 69 - because it is the 69th lake out of 400 in the National Park. It reaches an elevation of 4,600 meters, or roughly 15,100 feet, making it breathtaking in more than one way."
3rd Place
Giants Among Giants
Location:
Ambisili National Park, Kenya
Erin Kinney '20
Program:
The School for Field Studies (SFS) - Tanzania, Spring 2019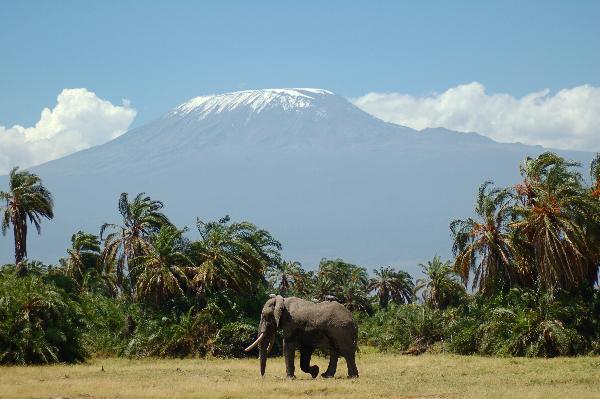 "Male elephant strutting in front of Mt. Kilimanjaro."
Honorable Mention
Alhaja Seynabou Faye
Location:
Dakar, Senegal
Hanna (Malinka) Drabek '20
Programs:
CIEE Senegal, Fall 2018
National University of Ireland, Galway, Spring 2019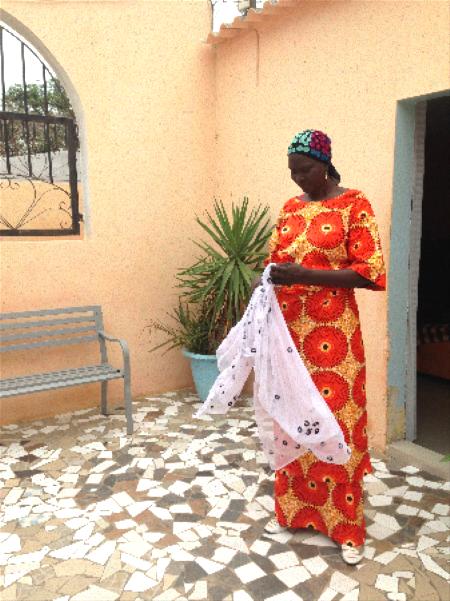 "This is a photo of my host mother in her courtyard located in Dakar, Senegal. She is known in her neighborhood as "Alhaja" which means "she who has done the Hajj (to Mecca)". People of this name have a high status in their society,, because of their contemplation of the last pillar of Islam. In this photo, she is holding her headscarf that usually wears to pray, and a beautiful orange "boubou" which was made from high quality cloth sent from Benin."
Honorable Mention
The Grandeur of Brussels


Location:
The Grand Palace Brussels, Belgium
Lauren Inman '20
Program:
University College, Dublin, Fall 2018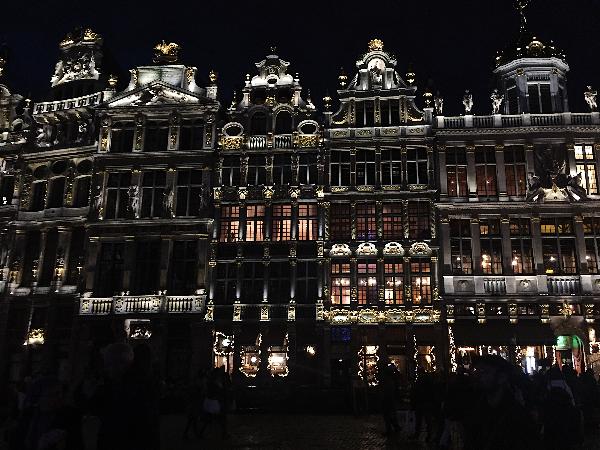 "I went to Belgium to visit the college my father went to, purely sentimental. I arrived late at night and took a train to where I was staying. When I finally was outside, I was met by the 360º view of beauty. The lights and gold guild of the buildings was a beauty and I had never seen before, even more impressive by the fact it was man-made. I could have continually turn in a circle in the middle of the square and stare at the buildings that people are able to pass every day. I was impressed during the day, but the night created a mysterious air, since you could not tell where one building stopped and another began."
Honorable Mention
Under the Sea
Location:
Cairns, Queensland, Australia
Brian McDonough '20
Program:
University of Melbourne, Spring 2019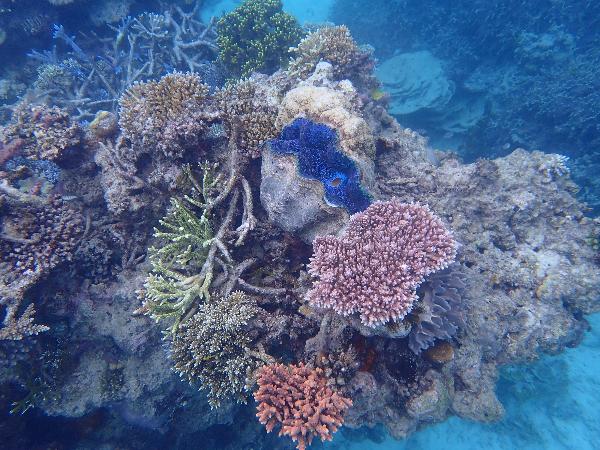 "I was lucky enough to scuba dive in the Great Barrier Reef. This is the coolest picture I took with my underwater camera, but I also saw a clown fish in an anemone and a shark!"