2020 Photo Contest Winners
1st Place
Loch Lomond
Location:
Loch Lomond National Park, Scotland
Matthew Fanelli '21
Program:
University of St Andrews, Scotland, Academic Year 2019-2020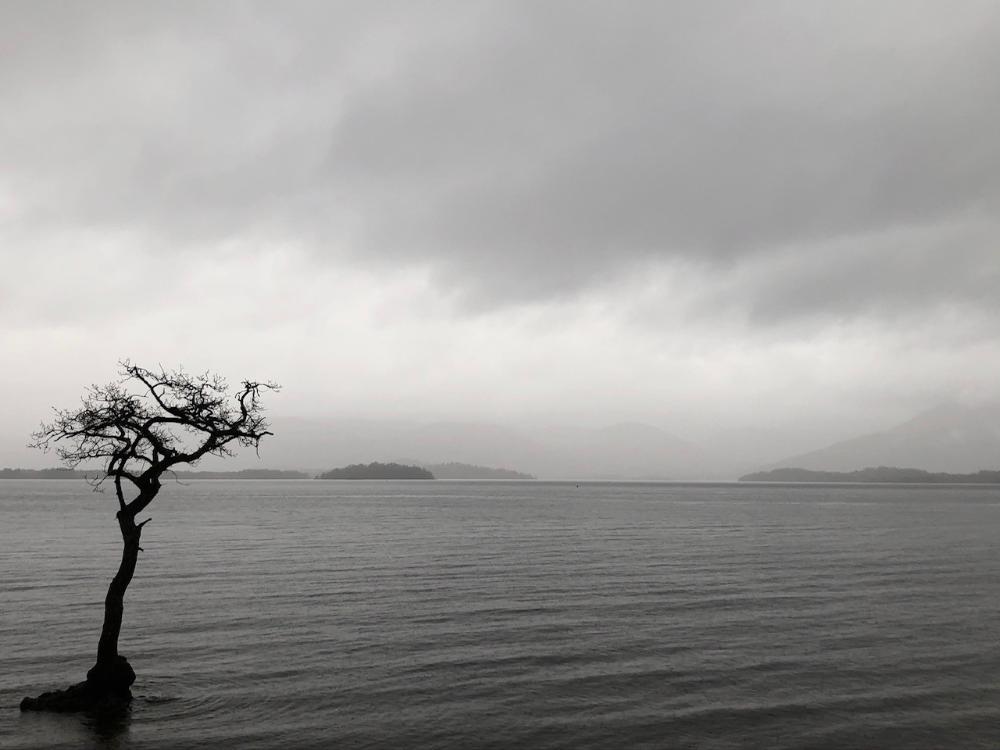 "I took this photo during my winter break spent in Scotland after the fall semester at St Andrews. I thought it was really cool because while it seems like a black and white photo, this has not been edited or altered in any way. Scotland is notorious for rainy and cloudy weather and the day that I visited Loch Lomond National Park fit this assumption and I was lucky enough to capture this quintessential setting of my host country."
2nd Place
Spherical Surprise at the Piazza del Popolo
Location:
Rome, Italy
Hui Li '21
Program:
Temple University, Rome, Fall 2019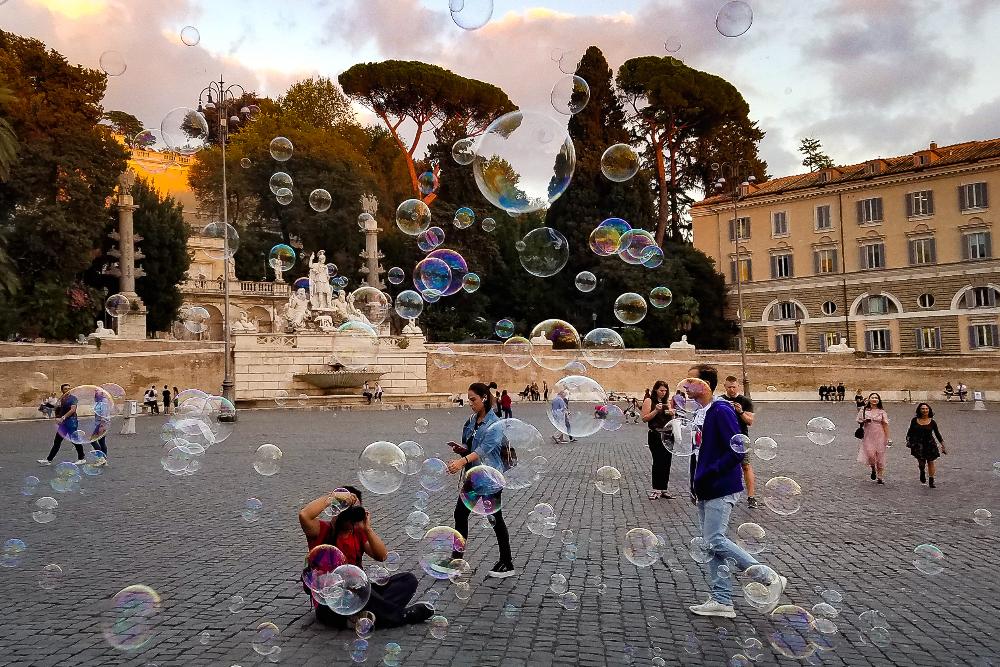 "I chose to study abroad in Rome because I wanted to explore the places I had previously read about in my studies. I realized after enjoying these bubbles in the Piazza behind campus that it is important to pay attention to the pleasant surprises that are outside my initial goals. Unexpected sights like this one really enriched my experience abroad, and I am happy to share that this very photograph has enriched the experiences of people I met in Rome as well: this was one of the prints I gave in exchange for donations to a fundraiser I organized in my last month abroad. From this experience, I learned to always look forward to new surprises in my everyday life for the present and for the future."



3rd Place
Galway River
Location:
Galway, Ireland
William Tubridy '21
Program:
National University of Ireland, Galway, Spring 2020
"An annual trip to Northern Ireland where students may experience the thrill of a walking over the treacherous bridge."

Honorable Mention
Phone Booth
Location:
Scotland
Lucie Coleman '21
Program:
University of St Andrews, Scotland, Academic Year 2019-2020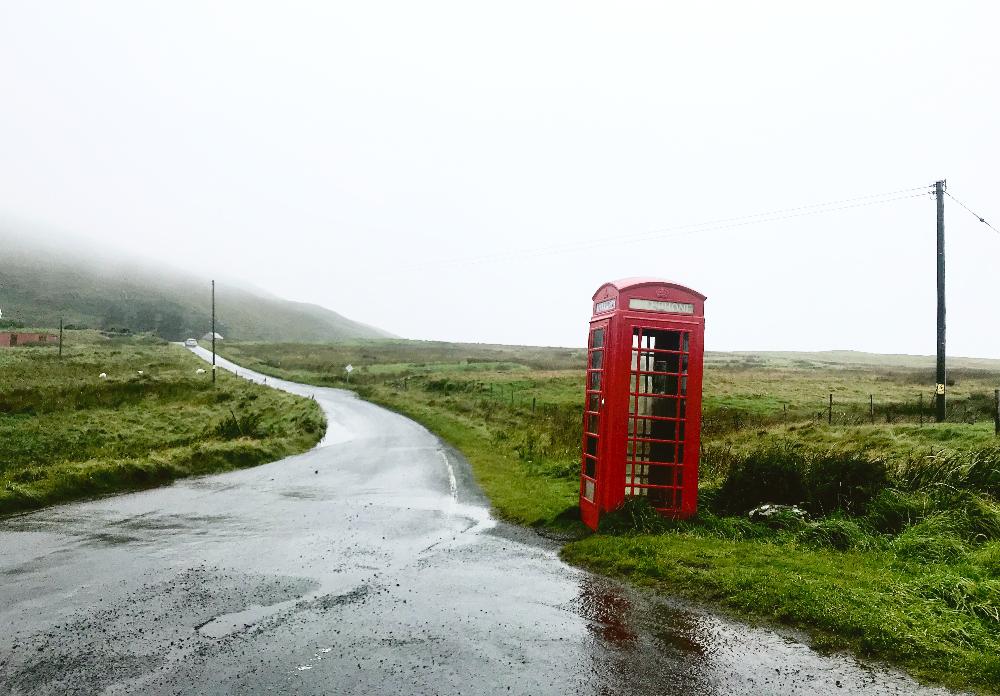 "I found the juxtaposition of the classic British phone booth placed in the middle of nowhere to be so interesting. Although Scotland is a part of the UK, people don't typically think of these traditional phone booths and instead only resonate them with England...yet here is one in the mountains of Scotland, hours away from the nearest city."
Honorable Mention
Adventure Awaits
Location:
Pullen Farm, Nelspruit, Mpumalanga, South Africa
Andrew Magel '21
Program:
Organization for Tropical Studies (OTS) - South Africa, Fall 2019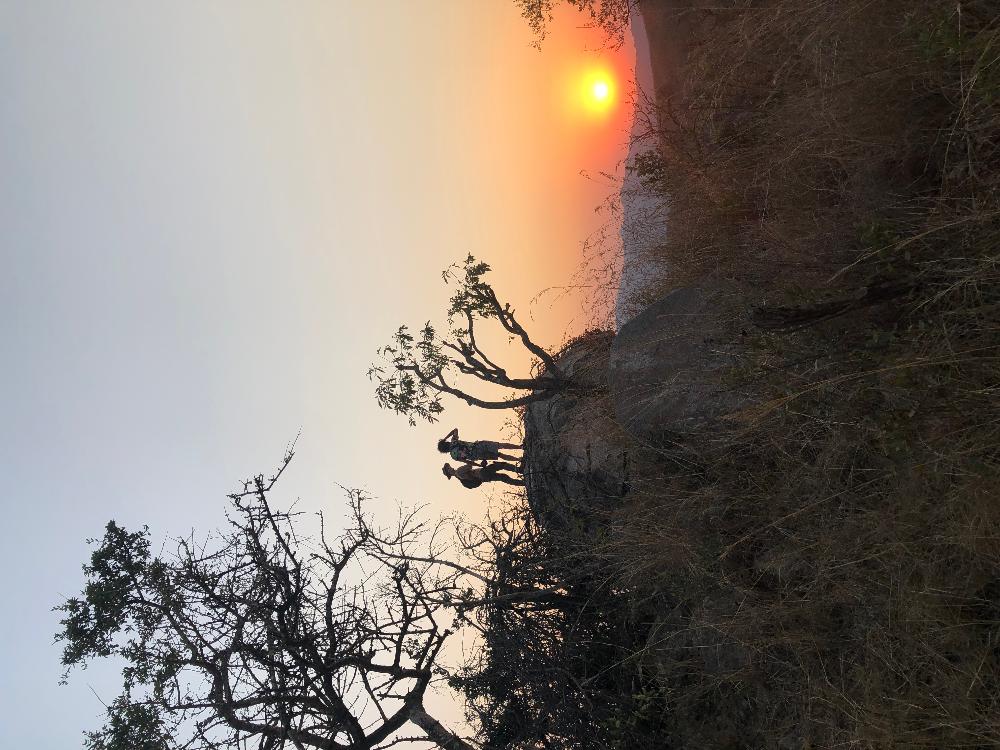 "This photo was taken the first week of the program, and many of the students went on a hike to explore. As I look at my friends staring at the sun set over the African savanna from a rock, I can't help but think about how it reflects a sense of adventure, and how it represents the adventures that were waiting to be experienced on this trip."
Honorable Mention
Young Baboon
Location:
Kruger National Park, Mpumalanga, South Africa
Andrew Magel '21
Program:
Organization for Tropical Studies (OTS) - South Africa, Fall 2019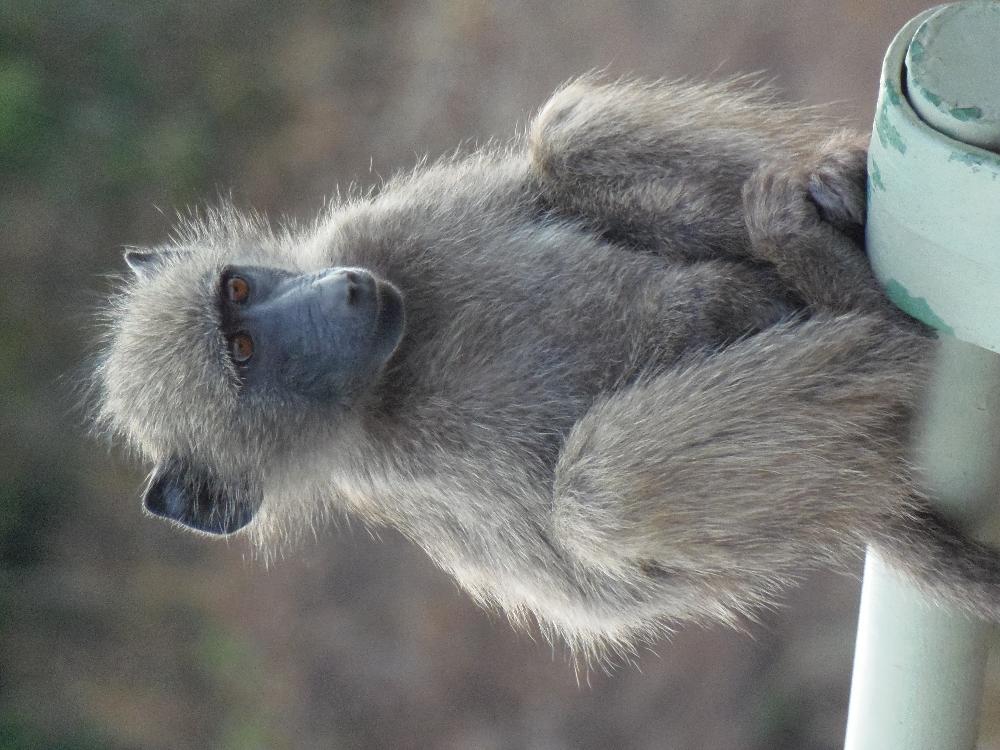 "We came across a roadblock in the form of a troop of Chacma Baboons one morning in the Kruger. As we slowed down and attempted to drive around them, I noticed this one young baboon sitting on railing over a bridge. I could immediately identify my shared ancestry with this particular baboon as I looked at his expression and his posture."

Honorable Mention
Tranquility of Sudzal
Location:
Sudzal, Russia
Hannah Johnson '21
Program:
Russian State University for the Humanities (RSUH), Moscow, Russia - Maymester 2019 & Academic Year 2019-2020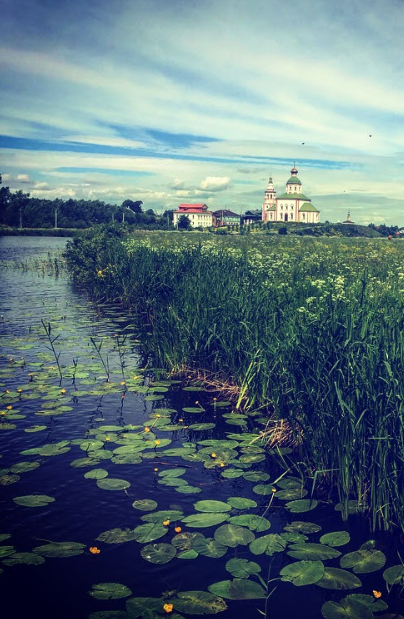 "We visited Suzdal during the Russia Maymester program, and it was one of my favorite trips during my entire career as a Study Abroad student. That's because Suzdal is entirely unique and very different from Moscow or many of the other larger towns of Russia. Suzdal, a little ways out from Moscow, is a small village that stands as a sort of "living museum", with historic churches, monasteries, and bright-colored buildings. After being in Moscow for a while, Suzdal was a breath of fresh air, offering green pastures, gentle rivers, and pleasant skies. This photo was taken on a modest wooden bridge over a river filled with grasses and lily pads. Across the water, the St. Elijah Church (built in 1744) and a few other colorful buildings can be seen. Looking at this picture makes me feel peaceful and nostalgic--it takes me back to that quiet day in the village of Suzdal."

Video Winner
Close Encounter
Location:
Lake Manyara National Park, Tanzania
Caroline Stanton '21
Program:
The School for Field Studies (SFS) - Tanzania, Fall 2019
Video:
https://www.youtube.com/watch?v=TTug-n1tq5Q
"This video highlights one of my most fond memories of Tanzania. On our last free day, my fellow students and I had the privilege to revisit Lake Manyara National Park, which was just 30 minutes away from our center. In a very rare instance, we were not taking data on animals and simply taking the beauty in. Given that it was the end of the program, we thought we had seen everything we could have seen. We came upon this male African Elephant after rounding a corner and
had no choice but to sit tight and do our best not to agitate him. This was both a fear-invoking and exhilarating experience. Further, it shows just show sensitive we must be when interacting with such wildlife. Wildlife are able to live peacefully in these protected areas but human encroachment is a major issue outside of such parks. Experiences like this allowed me to develop an even greater appreciation for wildlife and the ecosystems they live in."